Each issue of NAVS' Animal Action features in-depth coverage of important issues affecting animals, updates on NAVS' scientific, legislative and educational initiatives, and stories and photos of animals helped by the NAVS Sanctuary Fund.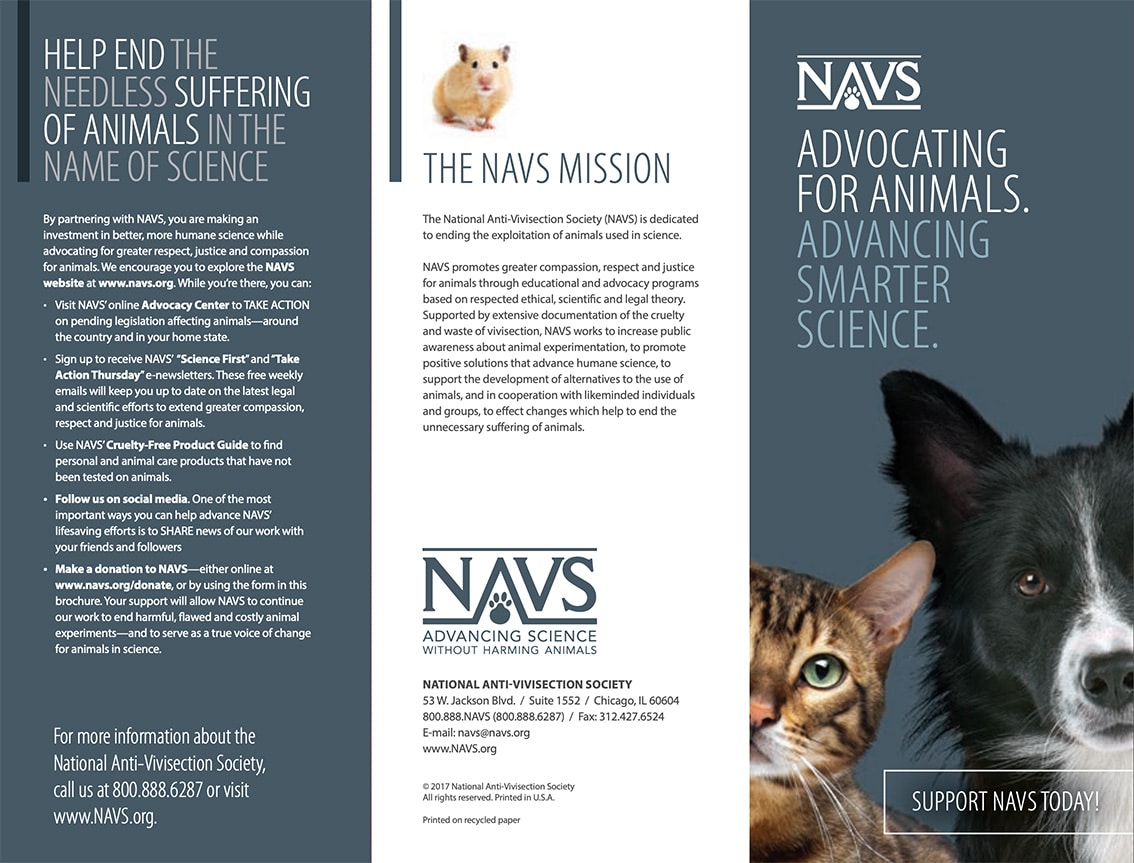 Advocating for Animals. Advancing Smarter Science.
This brochure gives an excellent overview of NAVS and the work we do. Easy to print, fold, and distribute if needed.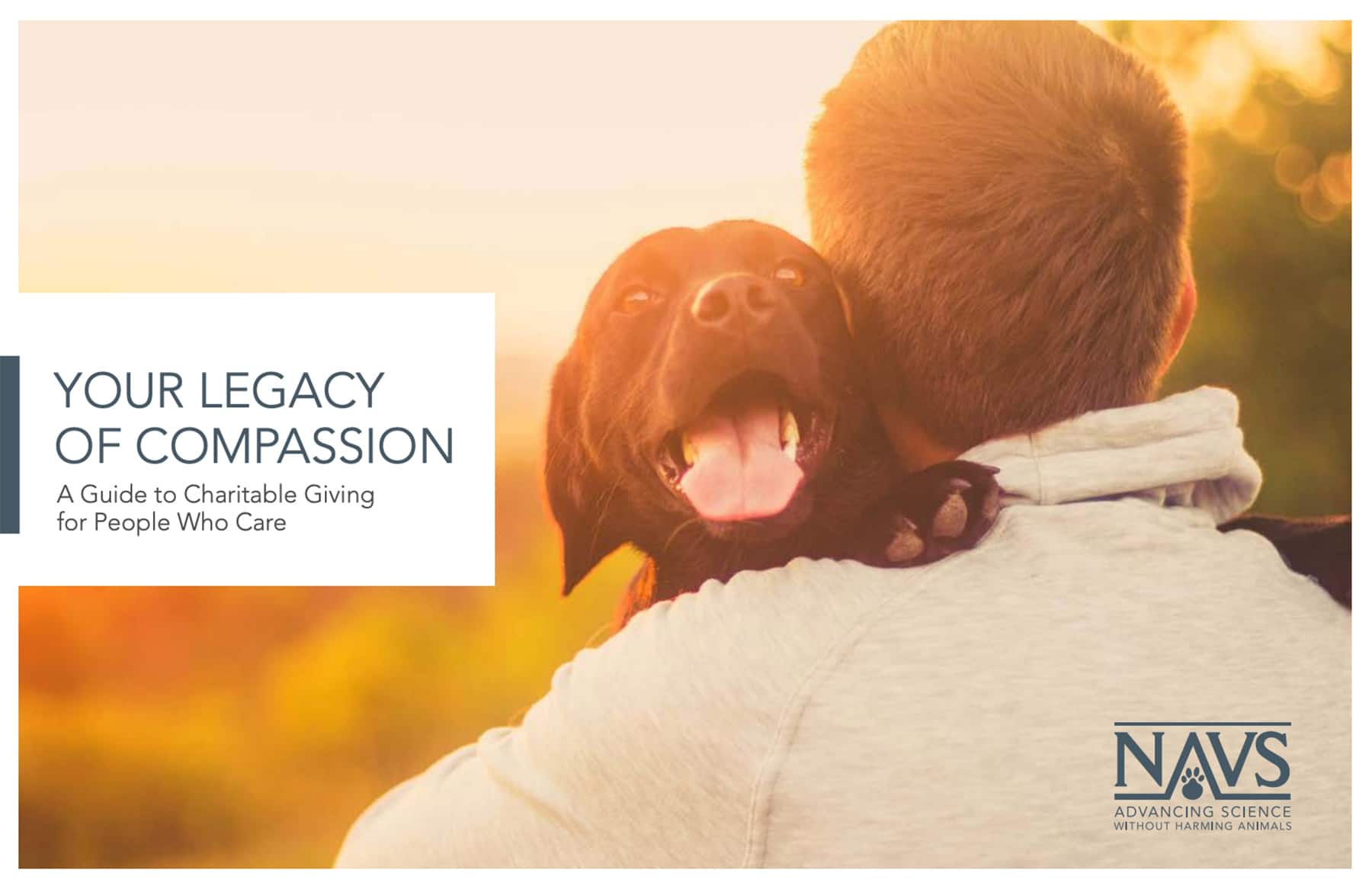 Your Legacy of Compassion
A guide to charitable giving for people who care.
Past Issues of Animal Action