Feds look to animal alternatives for chemical safety testing
September 14, 2020
|
News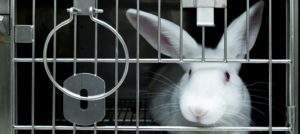 What steps are government agencies taking to reduce their reliance on animal models for chemical safety testing?
Earlier this year, NAVS took part in a virtual public meeting held by the Interagency Coordinating Committee on the Validation of Alternative Methods (ICCVAM). The meeting, which included representatives from the Food and Drug Administration (FDA), Environmental Protection Agency (EPA) and other ICCVAM member agencies, was convened to discuss current approaches that minimize or replace animal use through the incorporation of alternatives.
We were encouraged by what we learned at that time. Recently, the National Toxicology Program Interagency Center for the Evaluation of Alternative Toxicological Methods (NICEATM) compiled a report that delves deeper into the progress being made by ICCVAM.
Dr. Nicole Kleinstreuer, acting director of NICEATM, was interviewed in Environmental Factor, a newsletter of the National Institute of Environmental Health Science. She shared her perspectives on this issue and discussed accomplishments that have been made as a result of efforts to reduce and replace animal models in this area of science.
Kleinstruer commented that ICCVAM's greatest success over the last few years has been the publication of a strategic roadmap to establish new approaches to evaluate the safety of chemicals and medical products in the United States. While that document is the result of input from members of 16 federal agencies, she noted that individual federal agencies are also developing their own specific plans to reduce animal use.
Some positive outcomes for animals have come about as a result of the strategic roadmap. For instance, work groups were formed to better understand what kinds of alternative tests needed to be developed to meet regulatory requirements for particular areas of science, including those for skin sensitization and skin and eye irritation. Through this effort, and with help from researchers around the world, non-animal tests that are now accepted by the EPA and National Toxicology Program were identified. Use of these tests can help reduce animal testing.
Kleinstreuer noted, however, that challenges still remain in efforts to reduce animal use for chemical safety testing.
"One important element will be the ability to shift from reliance on animal models as the gold standard for evaluating new approaches," she said. "We need to focus instead on understanding human biology and toxicity mechanisms as the basis for establishing scientific confidence in alternative methods."
She remains optimistic, given that there is a commitment from federal agencies to use alternatives.
"In addition to the FDA], EPA and the Department of Defense have developed strategic plans to guide advancement of nonanimal testing approaches. ICCVAM and NICEATM will play a huge part in implementing their goals."
NAVS is encouraged by these and other efforts by federal agencies to reduce reliance on animal models in lieu of using human-relevant, non-animal approaches. We will continue to keep you posted on developments as they occur.
Source: Sprankle, C. "Animal testing alternatives advanced by 16 government agencies," Environmental Factor, September 2020.