Sanctuary Spotlight: Helping Rescued Beagles Find Homes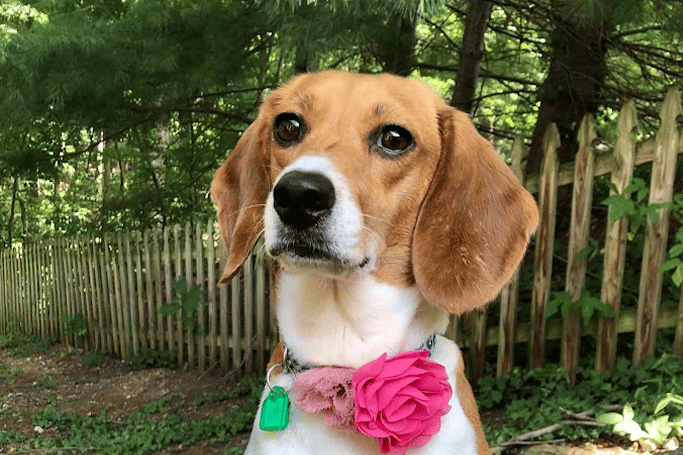 Over the last few weeks, animal rescue groups across the United States have teamed up to rescue thousands of beagles from a breeding facility in Virginia. A federal judge ordered 4,000 beagles to be released from the facility and gave a window of 60 days to rehome them, prompting the mass rescue.
One of these rescue groups, Homeward Trails Animal Rescue in Virginia, recently took in 200 of the beagles. The rescue is committed not only to caring for the animals in the short term, but also to finding them the forever homes they deserve.
Because of your support, NAVS was able to issue Homeward Trails Animal Rescue a generous grant to assist with the medical and dental care each of the beagles will need after their initial assessments.
Naomi, one of the beagles rescued from the facility, is adjusting to her new life, free from neglect and mistreatment. According to her foster mom, Naomi is already finding some of her new favorite things: napping on comfy blankets, the peace of quiet companionship, and giving gentle kisses. Naomi now has the rest of her life to enjoy these new favorite things and discover even more!
Naomi and her other beagle friends are adoptable through Homeward Trails Animal Rescue. Homeward Trails is specifically looking for adopters in the Washington, D.C., metro area who have another confident dog, a house or townhouse with a fenced yard, and (ideally) prior experience with shy or under-socialized dogs. Learn more and submit an application at www.homewardtrails.org.
Click here to read more stories about animals helped through NAVS' sanctuary assistance efforts.