This school year, respect, don't dissect!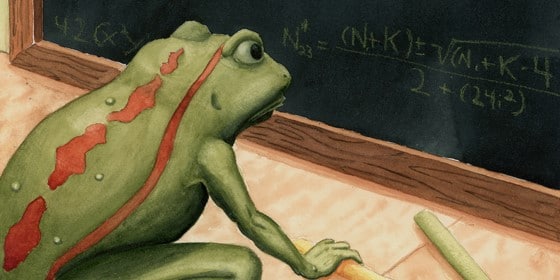 The beginning of a new school year is right around the corner, and it is important to make this year count for animals used in education. Tens of millions of animals are estimated to be used every year for dissection exercises in this country alone. Many of them are "purpose bred" or harvested from the wild just to be killed for use as dissection specimens.

But it doesn't have to be that way.
Although classroom dissection is a deeply rooted tradition in American biology classrooms, the good news is that it is not necessary to teach the life sciences. In fact, numerous studies have shown that students using dissection alternatives perform as well as or better than students using traditional animal specimens.
Can you help NAVS spread the word about new resources that we have made available regarding humane alternatives to classroom dissection? Sharing the following information with biology educators at your local schools is one powerful way that we can work together to reduce the use of animals in education and replace them with innovative and humane alternatives.
This spring, NAVS enhanced our BioLEAP.org website so that educators can search for innovative humane alternatives by animal type, grade level or format to ensure that they find the solution that perfectly meets their needs. Educators can also see which alternatives are compatible with online learning, which are reusable and much more. 
Students interested in using dissection alternatives rather than participating in traditional classroom animal dissection—as well as parents and guardians of these students—are encouraged to share information about this valuable resource with their local educators and schools. It is important to remember that most biology teachers will permit their students to use a dissection alternative if requested, so students should speak up if they have objections to dissection. The sooner students can confirm arrangements to use dissection alternatives, the better.
As a way to help educators introduce humane science tools into their curricula, this fall, NAVS will begin accepting applications for BioLEAP Classroom Grants. Grants will be made available to educators in amounts up to $1,000, and funds can be used to purchase materials to replace dissection activities with humane, non-animal alternatives.
This year, make a pledge to keep the LIFE in life sciences. Visit BioLEAP.org today to learn more about cost-effective and humane alternatives to animal use in the classroom—and please spread the word about BioLEAP to your local schools to reduce the use of animals in education!
We appreciate your help with this effort and thank you for all that you do on behalf of animals.