Humane Scientific Advancements to be Thankful For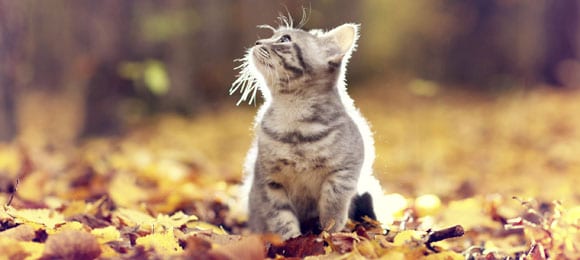 In anticipation of the Thanksgiving holiday in the United States this week, the team at NAVS would like to reflect upon what we are most grateful for this year.
Thanks to our donors and their support of all sizes—from the smallest of gifts to the largest of grants—we have made important strides in our Plan for Progress, which addresses three issues central to our mission: nonhuman primates in research, dogs in research and classroom dissection.
To advance this plan, over the past year, we've administered two nationwide surveys of educators, conducted extensive research and teamed up with experts in these areas to develop strategic roadmaps to reduce reliance on animal models. We are developing compelling white papers in each of these areas that we will be disseminating in various formats to educators, researchers and policy makers to effect change for the animals. We look forward to implementing more of our plan in the coming year.
We continue to be inspired by the work being done by early career researchers whom NAVS helps to support through the International Foundation for Ethical Research. We are honored to have helped fund graduate students who are working tirelessly to promote the development of humane methodologies that can spare animal suffering and are spreading the word about their human-relevant, cell-based research models at national and international conferences and in scientific publications. Our awardees receive overwhelmingly positive feedback from leading academic researchers, industry scientists and government regulators. They're helping pave the way for animal models to be replaced by more predictive and human-relevant methods.
We're also thankful that our efforts regarding animal use in education have led to important conversations about student choice and the right for students to choose humane dissection alternatives in the classroom. We had the opportunity to share the results of a new survey we conducted regarding the use of dissection alternatives during the COVID-19 pandemic at the National Association for Biology Teachers conference this fall and have submitted a manuscript describing those survey findings to an educational journal to help disseminate that information to teachers across the country. And as more educators have shifted to using dissection alternatives during the COVID-19 pandemic and this time of remote learning, we are thankful that we have been able to provide them with valuable resources and assistance.
It's true that we have much to be thankful for this year. But the one thing for which we are most thankful is YOU. It is because of the support of dedicated, compassionate friends like you that we are helping to end the overreliance on animal models by the scientific community. But much more remains to be done. Please help NAVS continue to speak on behalf of the animals who cannot speak for themselves by making a donation today.
Have a wonderful Thanksgiving.