BioLEAP Classroom Grants Will Help Educators Teach Humane Science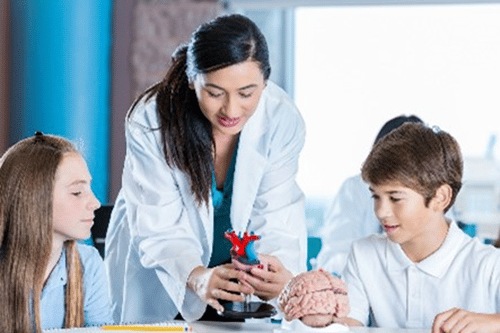 NAVS created BioLEAP.org to help connect teachers to the perfect dissection replacement tools for their students. Many such humane solutions can be used year after year, unlike traditional dissection, which requires new specimens to be purchased for each class. Ultimately, this makes humane alternatives more cost effective in the long run.
Surveys of biology teachers, however, have shown that one major roadblock to making the switch to humane dissections in the classroom is the up-front cost. This can be especially daunting for schools used to budgeting for preserved specimens.
To help relieve these financial worries and ease the transition to a dissection-free classroom, NAVS created the BioLEAP Classroom Grant: an award to help teachers purchase humane dissection tools. Later this month, NAVS will be awarding our first ever set of BioLEAP Classroom Grants. Thanks to your support, students from coast to coast will be able learn about anatomy without the use of animal specimens.
Earlier this year, applicants from across the U.S. sent in their proposals for how they would use the funds to replace traditional dissection in their classroom. After a review of all the applications, we decided to award eight teachers a combined sum of $7,440 to be used toward the purchase of humane education tools and their integration into the classroom during the 2022-2023 school year.
Our winners expressed their personal moral objections for the practice of dissection and a desire to cease the normalization of practices that encourage animal cruelty in the classroom. Our grant, which is funded through your generous donations, will help them foster a safe and cruelty-free environment where their students can enjoy learning about anatomy without having to sacrifice animal lives. We will share more details about each of our grant awardees and the humane anatomy labs they have planned for the coming school year in the months ahead.