Focus on Humane Education at International Teachers' Conference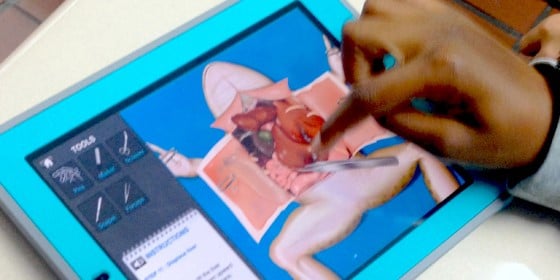 Last week, NAVS attended the virtual Educators for Animals Conference, sponsored by Humane Canada. This international gathering brought together hundreds of educators from around the world to discuss ways to incorporate animal advocacy into classrooms.
Conference organizers recognized the complicated relationship that educational institutions have with animals. On one hand, animals are used in dissection activities and research projects in schools and universities. On the other, educators have opportunities to teach students about compassion and kindness and can bring awareness to issues involving animals to help stop animal suffering.
Fifty speakers across more than 20 sessions and keynote addresses discussed several topics related to animal protection and ways these messages could be incorporated into classrooms.
In one session, which focused on how to eliminate the use of animals in research and education, speakers discussed the educational benefits of dissection alternatives. The presenter shared useful alternative resources for frog, rat and pig dissection that science educators can use in place of traditional animal specimens. The session also highlighted misconceptions about the value of animal models in scientific research.
Another session that caught our attention outlined efforts in Canada to develop a national humane education strategy. The presenters discussed a task force that had been put together to review humane education programs across the world and reviewed the strengths, weaknesses, opportunities and barriers to having a national humane education strategy.
Other sessions highlighted creative ways to incorporate animal issues into different kinds of courses in school, including those with an art emphasis, ranging from kindergarten through post-graduate-level courses. Numerous resources were shared pertaining to teaching practices and lesson plans that educators can use to incorporate discussion of these topics in their classrooms.
The Educators for Animals Conference was an important reminder that NAVS is not alone in our goal to advance humane education, and that exciting, innovative strategies are being applied throughout the world. Our efforts do not exist in a bubble. By working together and sharing these best practices, we can effect real change—and save countless animal lives.