NAVS Advocates Helped Move Humane Bills Forward in 2021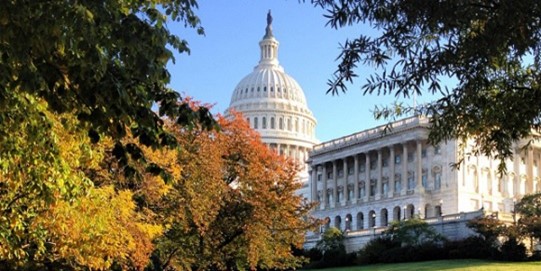 The only thing better than seeing animal welfare bills become laws is sharing the victories with you!
In 2021, NAVS tracked more than 40 pieces of legislation related to lab animals at the state and federal levels. Popular bill topics for states included cosmetics animal testing, toxicity testing on dogs and cats, post-research adoption, and student choice regarding classroom dissection. Federally, our focus was on legislation to reduce the number of animals in labs, bills to increase transparency around animals used in testing and research, and urging the Biden administration to back off from plans to exploit more monkeys in the name of science.
On the NAVS Advocacy Center we posted a slew of bills, on which we asked you to make your voices heard on behalf of the voiceless…and you delivered in a big way! Through our Advocacy Center, advocates like you sent nearly 19,000 messages to state and federal legislators urging action on behalf of animals living in labs. The results of these actions are undeniable.
In 2021, five states—Hawaii, Maine, Maryland, New Jersey, and Virginia—passed humane cosmetics acts. During traditional cosmetics testing, animals are subject to having irritating chemicals rubbed on their skin or dripped into their eyes for the sake of developing products such as shampoo, lotion, and makeup. When states ban the sale of cosmetics tested in this way, they help transform the industry and push manufacturers toward a kinder, more humane business model to stay relevant in the marketplace. This is a win we can all celebrate.
The Virginia state legislature doubled down on its protection of lab animals by also passing post-research adoption legislation. With a lack of action at the federal level, most lab animals, including dogs and cats, are routinely euthanized at the end of experiments. "Post-research adoption" laws, which have now passed in 13 states, mandate that research facilities offer healthy dogs and cats for adoption (or arrange for their adoption through third parties) once the animals are no longer needed in the lab.
As we wrap up 2021, we are happy to note that it was a good year for lab animals at the state level. And while most state legislative sessions are ending for the year, a few legislatures continue to consider important bills. If you live in Massachusetts, Michigan, or New York, please visit the NAVS Advocacy Center to support animal-friendly bills in your state.
True to fashion, federal legislation has moved more slowly. Nevertheless, there are victories to celebrate, including the reintroduction of priority humane legislation, all of which have bipartisan support thanks in large part to your advocacy efforts and the inclusion of important funding directives in appropriations bills. In 2022 NAVS will continue fighting for priority federal legislation to get committee hearings and move along in the legislative process. You can learn more about our federal legislative initiatives and take action on bills that are important to you by visiting our Advocacy Center. Thank you for joining us on this journey. You can surely expect more advocacy opportunities in the new year!