NAVS Joins KUSI News to Talk Animal Testing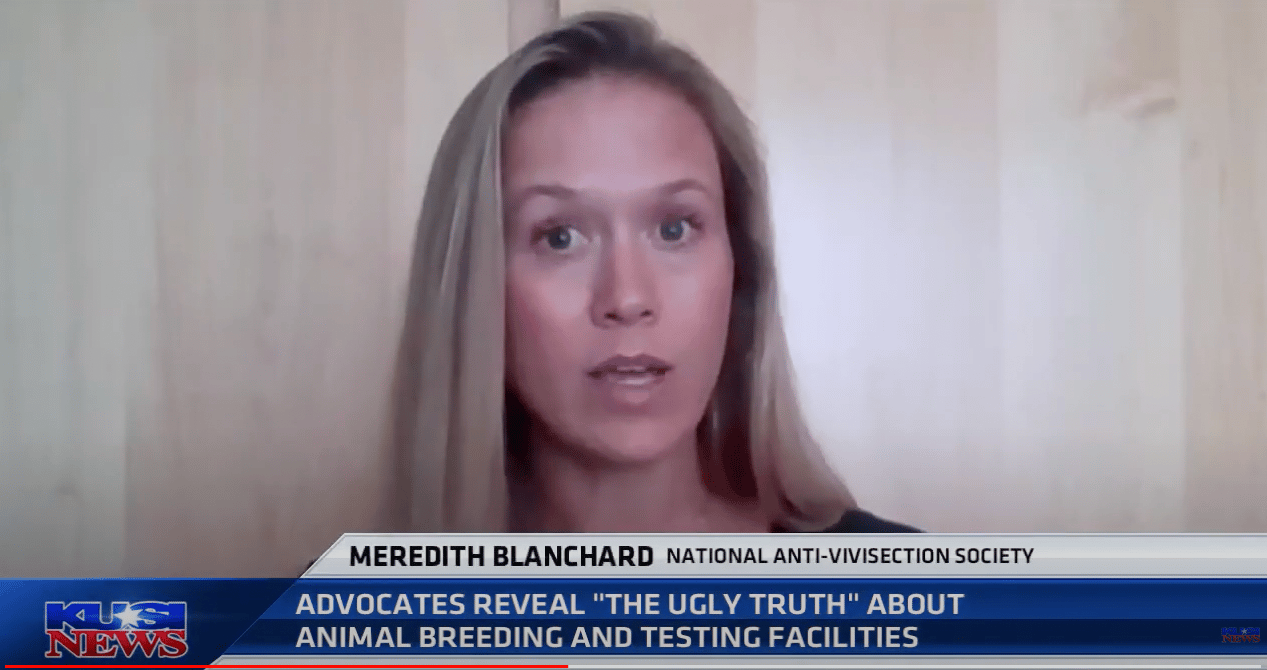 Last month, we shared the exciting news about 4,000 beagles rescued from a breeding mill in Virginia. These animals were being kept in deplorable conditions while being raised to be sold for use in pharmaceutical testing. Recently, NAVS' Senior Manager of Advocacy and Policy Meredith Blanchard talked with a reporter from KUSI in San Diego over the course of three days about this rescue.
In the first segment, Meredith talked about the abuse these dogs had suffered and highlighted the recently enacted laws that are now in place to help prevent a repeat occurrence.
A week later, Meredith returned to KUSI, where she shared the "ugly truth" about breeding and testing facilities, including the lack of transparency and the minimal standards that result in inhumane situations like the one in Virginia. She also went into more detail about the legislative steps that are being taken to address this type of abuse—not only of dogs, but of all animals used in research.
In the third segment, which aired the following evening, Meredith talked about the many humane, human-relevant tools that are being developed and stressed the urgent need to prioritize the funding, development and use of non-animal research models.
You can view all three segments here:
Thank you to KUSI in San Diego for covering this important story and for including NAVS in the conversation. And thanks to NAVS' supporters and advocates for demanding change on behalf of animals. Our voices are being heard—loud and clear!