The NAVS Animal Sanctuary Assistance Program
Providing vital assistance to sanctuaries, shelters and rescues to rescue, rehome and care for animals who are retired from research or facing other emergency needs.
Since 1998, NAVS has provided millions of dollars to help thousands of animals at hundreds of sanctuaries across the United States.
Over the years, we have responded to natural disasters and provided urgent medical care for animals in response to emergency requests from sanctuaries and shelters. Most importantly, we have been there to help these sanctuaries receive and care for animals coming out of medical research laboratories.
Notably, NAVS proudly provided a critical grant to Chimp Haven which helped them qualify to become the National Sanctuary for retired research chimpanzees.
With more and more animals now being released and removed from research labs—due in no small part to the growing number of post-research adoption laws being passed around the country—the need to rehome and care for these animals has never been greater.
Through the NAVS Animal Sanctuary Assistance Program, we are able to provide the immediate resources necessary for shelters to continue their important work on behalf of animals without having to waste the time and expense of sending an appeal to supporters before help can arrive. Our grants help defray the high costs associated with the transition and ongoing care of their new residents, as well as with unforeseen financial emergencies.
The NAVS Animal Sanctuary Assistance Program provides a direct connection–a lifeline–between compassionate individuals and reputable animal sanctuaries and shelters across the United States.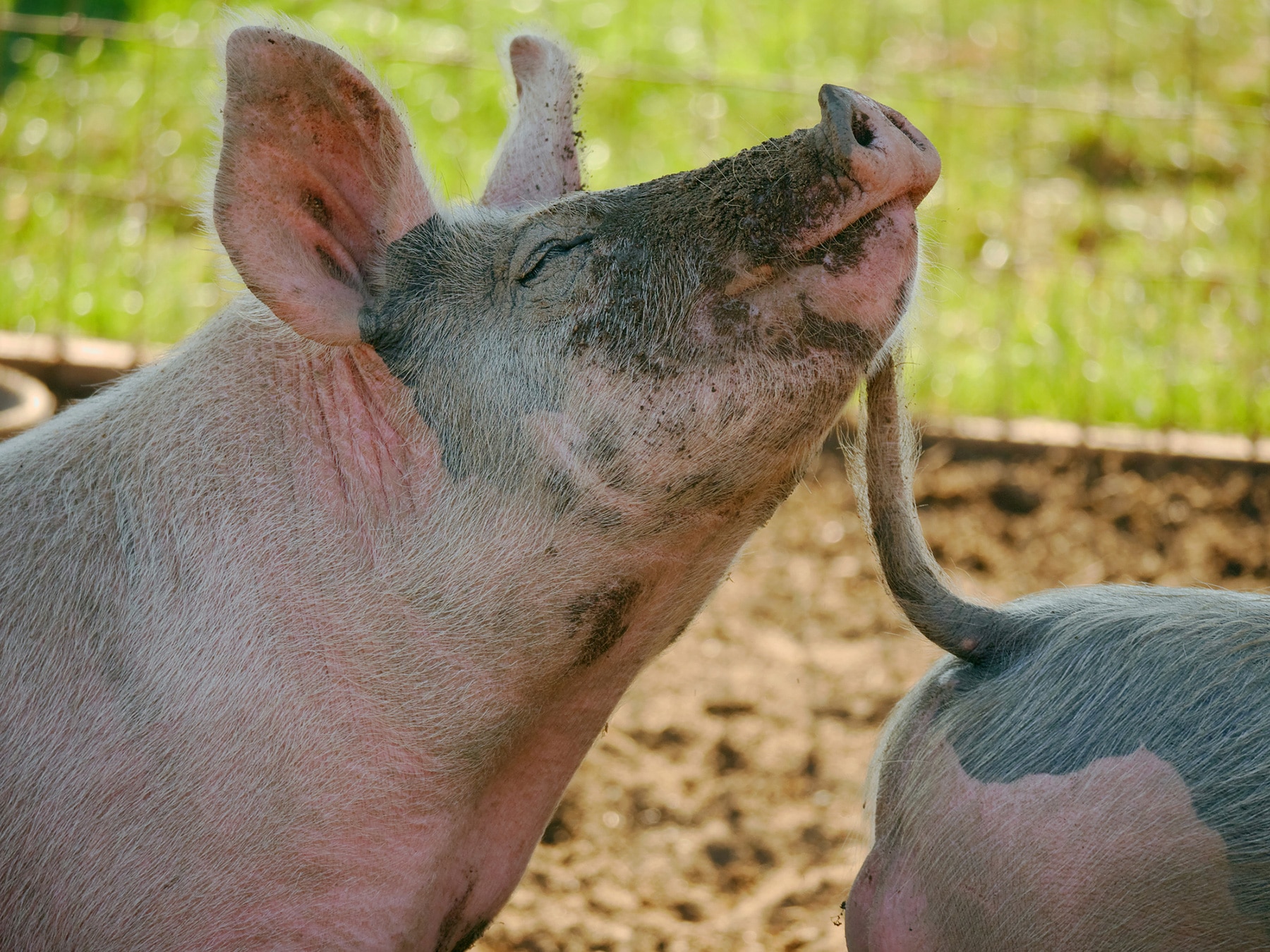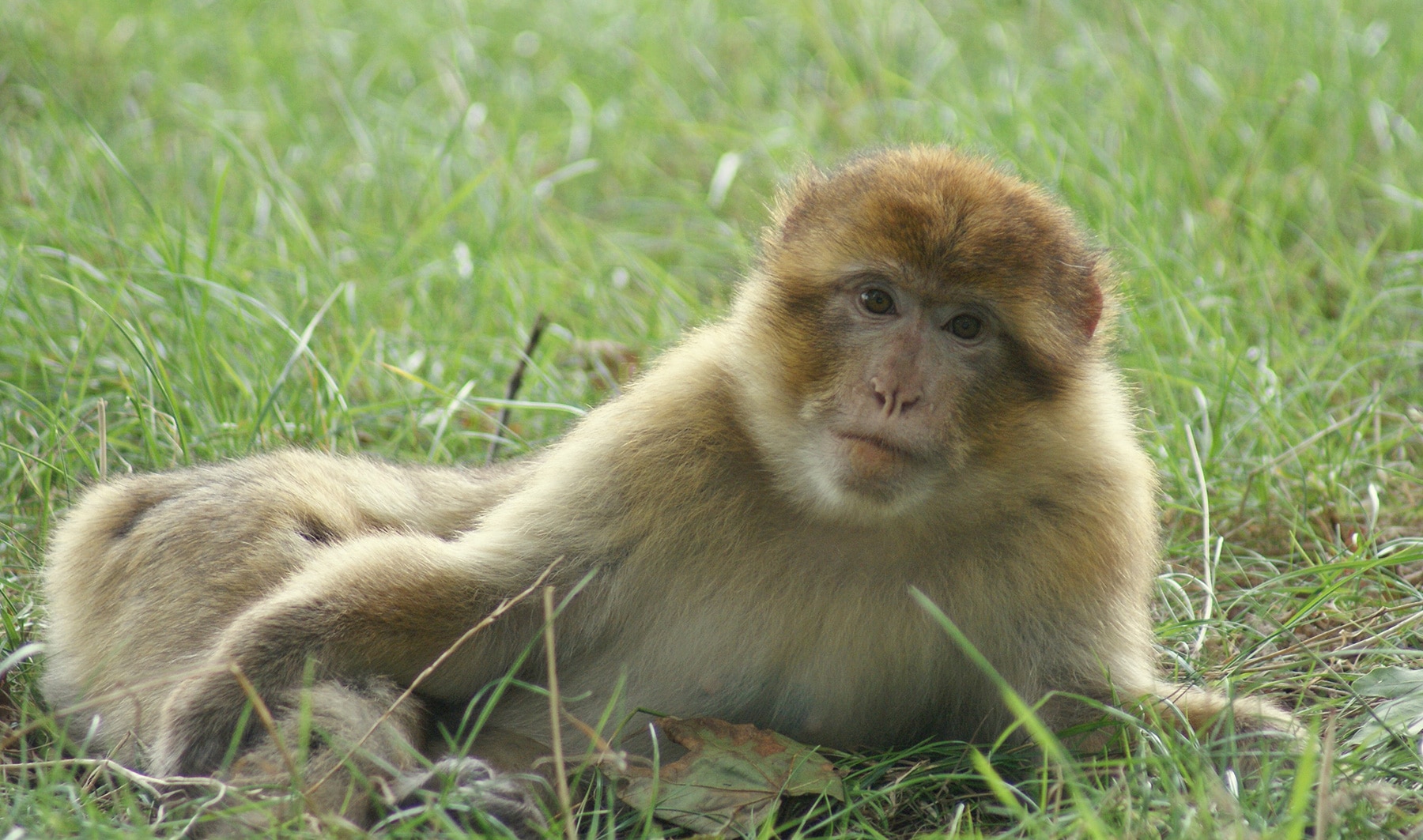 Sanctuary Success Stories
We are proud to share the following stories that bring to life the transformative impact of the NAVS Animal Sanctuary Assistance Program. Each story highlights not just the immediate needs of sanctuaries, but also the long-term difference our ASAP grants make. Made possible by your generous support, these stories demonstrate what we can achieve when compassion meets action. Read on to discover how together, we're creating new beginnings and brighter futures for animals.
New Life Animal Sanctuary in Lake Elsinore, CA, is devoted to the rescue and rehabilitation of animals saved from laboratories, we couldn't be more pleased, as this means more animals are being given the chance to experience life after the lab. Because of your support, the NAVS Sanctuary Fund was able to issue a generous grant to NLAS to assist them with their recent additions—32 rabbits, one pig, and six pregnant rats who were going to be euthanized by the lab before they gave birth. NLAS jumped in to rescue them all, and an ASAP grant from NAVS will assist them with the cost of medical care, supplies and enrichment. Because of you, these animals are getting the chance to live life as it's meant to be lived. Happy and safe at last! (Pictured: Lynn, just rescued, with her new friend Harriet)
Save the Chimps, Inc. in Fort Pierce, Florida welcomed the Sunrise Seven, the final seven chimps from the abrupt closing of the Wildlife Waystation in California rocked the animal welfare community in 2019. Thanks to our supporters, NAVS ASAP was able to issue a generous grant to Save the Chimps, Inc. that completed the funding needed for preparations for the new arrivals. Because of your support, the Sunrise Seven are safe and adjusting well to their new home. (Pictured: Ernesta of the Sunrise Seven)
Voice for Horses Rescue Network, in Toledo, Ohio, rescued a group of horses from a severe neglect situation. The horses had been locked in stalls for more than three months with little to no care, in deplorable and unhealthy living conditions. In addition to being emaciated, they were suffering from severe thrush and varying degrees of hoof ailments and leg issues. Thanks to your support, NAVS ASAP helped Voice for Horses obtain urgent medical care for these horses. (Pictured is one of the rescues, Teddy, a 23-year-old Hanoverian, enjoying his newfound freedom and open space)
Homeward Trails Animal Rescue, in Virginia, took in 200 beagles rescued from the Envigo breeding facility in Virginia, committing to their care and finding them the forever homes they deserve. Because of your support, NAVS ASAP was able to issue them a generous grant to assist with the medical and dental care each of the beagles will need after their initial assessments. Naomi, one of the beagles rescued from the facility, is adjusting to her new life—free from neglect and mistreatment—and already finding some of her new favorite things: napping on comfy blankets, the peace of quiet companionship, and giving gentle kisses. Thanks to your support, she now has the rest of her life to enjoy these new favorite things and discover even more!
The Center for Great Apes in Florida was one of the sanctuaries to step after the abrupt closing of the Wildlife Waystation in 2019. They worked tirelessly to quickly construct new living spaces for the eight chimpanzees that they were taking in. NAVS ASAP was able to issue a generous grant to assist them with the general care, medical expenses, food costs, and enrichment for the Waystation chimpanzees. Because of you, this grant will assist the Center for Great Apes in continuing their important work of providing a permanent sanctuary to its residents and a life without the fear of exploitation, experimentation, abuse, or neglect.
Wildlife Rescue and Rehabilitation (WWR) in Texas requested help rescuing two elderly capuchins who had spent the last 40 years in a large glass container in the waiting room of a dentist office. Due to their years in isolation, it was not known if they would be able to integrate with the other capuchins onsite. They needed their own enclosure, one close to the others. With such proximity, WWR hopes for eventual integration into the larger group but must allow time for acclimation through proximity. Thanks to your continued support, we were able to issue a generous grant to assist with the construction costs.
Chimpanzee Sanctuary Northwest has been busy with construction updates, working to expand and improve their current enclosures to provide sanctuary for chimpanzees they took in from the now-defunct Wildlife Waystation in California. NAVS ASAP issued a generous grant to CSNW to help assist with the ongoing care of their new arrivals. Your generous support is what enables us to assist CSNW, and sanctuaries like it, in providing the highest quality of life for those who have suffered in the name of science. (Pictured: Residents exploring a new climbing structure)
Primarily Primates, located in San Antonio, TX, houses, protects, and rehabilitates various primate species, many coming from the pet trade and biomedical research facilities.  We have assisted them in their important work many times through the years. They were one of the sanctuaries to take in chimpanzees from the Wildlife Waystation in California when it abruptly closed in 2019, offering them a permanent home. Once again, NAVS Animal Sanctuary Assistance Program (ASAP) was there to help! We are happy to report that the chimpanzees are flourishing in the safety and comfort of their new home. Here are Selena, Norma and Mighty Fine enjoying their new life; a life that you helped deliver with your generous support of NAVS ASAP.
Cochise Canine Rescue in Pomerene, AZ, saves older, special needs, and other "unadoptable" dogs from being euthanized. So, when they reached out to us for assistance with a senior Chihuahua named Princess, we of course said yes. A NAVS Sanctuary Fund grant provided much-needed assistance with medical bills for Princess' emergency eye enucleation surgery. Though she can't see for herself how well she's doing, our friends at CCR tell us Princess is now living like royalty.
In October 2019, NAVS provided a Sanctuary Fund grant to help build new enclosures for our friends at Primates Incorporated in Westfield, WI and its residents, most of whom are monkeys who have been "retired" from research laboratories across the country. After two long years of construction, the primates have made it into their new greenhouse enclosures! These enclosures are so important because they give the monkeys at Primates, Inc. a safe space that can be as much as 20 degrees warmer than being outside on those cold Wisconsin days. The monkeys are loving their new living quarters—and they have you to thank for them!
For many years, we have helped the Ramapo-Bergen Animal Rescue care for a litany of injured animals. When the rescue reached out to NAVS about a rescue kitten named Astrid, we immediately offered our assistance. A NAVS Sanctuary Fund grant covered some of the medical and surgical costs associated with a procedure Astrid desperately needed to live a more normal life.
Our friends at A Pathway to Hope, an all-volunteer foster-based rescue located in New Jersey, recently took on two kittens, Zeus and Titan, who were found as strays. The kittens needed medical care, so the NAVS Sanctuary Fund "lent a paw" to help these two adorable kittens who were battling a highly contagious viral disease, known as panleukopenia. They are now both recovering nicely in a loving foster home and are waiting to find their forever homes!
In the summer of 2021, NAVS assisted Born Free USA with the rescue of Picassa, a 42-year-old baboon who was previously used in research and who had been previously residing at Wildlife Waystation, a southern California sanctuary that is in the process of winding down its operations. Thanks to your support of the NAVS Sanctuary Fund, Picassa has settled into her new home at Born Free USA. She has already begun engaging with her new surroundings and becoming friends with the other residents.
Over the years, we have developed a tremendous partnership with our friends at Chimp Haven, including providing the initial funding that helped in its founding decades ago. Recently, after the sanctuary Wildlife Waystation was forced to close, we stepped in and provided a grant to help with transportation of the animals to their new home at Chimp Haven. (Pictured: Chimp Haven resident Valentina Rose gives a ride to a friend in need.)
Kauai SPCA reached out about a dog named Magnolia, a second chance rescue, who needed medical assistance after being struck by a car—and a NAVS Sanctuary Fund grant helped with the emergency medical care she needed. We are pleased to report that she is fully healed and has found her forever home that has given her a great backyard to play in.
When Peaceable Primates, a sanctuary that specializes in rescuing baboons from research and the pet and entertainment industry in nearby Indiana, asked for our help in building outdoor areas for 14 new macaque residents (including Marduk, pictured), we gladly stepped in. The new outdoor areas are now complete, and the new residents are enjoying their new home.
When a catastrophic power failure across the state of Texas in early 2021 threatened the animals at Primarily Primates, an emergency appeal to NAVS supporters made all the difference. You helped us send $20,000 for the emergency rescue and aid of the animals (such as Effie, pictured) whose lives were endangered by the crisis. Your generosity helped Primarily Primates purchase equipment, provisions and other tools needed to ensure the safety and care of the animals whose lives were on the line.
When Hurricane Irma was predicted to hit most of Florida, Jungle Friends Primate Sanctuary in Gainesville, Florida began the process of ensuring all its residents were "hunkering down" for the weather. Thankfully, all residents (both human and non-human) were unharmed; however, the primate habitats and roads were damaged, with several trees on site being upended in the high winds. A NAVS Sanctuary Fund grant is assisting Jungle Friends with repairs, as well as improvements that will prepare the sanctuary for storms in the future.
Rowdy Girl Sanctuary in Angleton, Texas was right in the path of Category 4 Hurricane Harvey. Home to cows, chickens, horses, dogs and turkeys, each of the 96 animals at Rowdy Girl were safe thanks to quick action from staff and volunteers who helped by providing temporary homes and transportation. As the waters subside, a NAVS Sanctuary Fund grant is helping Rowdy Girl recover and rebuild.
When the New York Blood Center abandoned over 60 chimps they had been using for research in Liberia, a coalition of animal groups – including NAVS, through our Sanctuary Fund program – stepped in to provide for the immediate needs of these animals.
When 31 pigs were released from a San Francisco Bay-area laboratory, two sanctuaries stepped in to make sure every pig received the medical care and emotional enrichment they needed and deserved. A NAVS Sanctuary Fund grant helped Harvest Home Animal Sanctuary in Stockton, CA, provide medical care for 16 of the pigs for several weeks until they were transferred to their new home. Hayden, the lone male of the group, will remain a permanent resident at Harvest Home.
The rest of the Bay-area laboratory pigs, including Margie and Geraldine, found their permanent safe haven at New Life Animal Sanctuary in Lake Elsinore, CA. A NAVS Sanctuary Fund grant sponsored the structure of a barn and pasture, dubbed NAVS' Pig Haven.
Champ is a two-year-old Chihuahua who was thrown from a car window and hit by an oncoming car, resulting in a broken femur. A Good Samaritan brought Champ to Four Paws Coonhound Rescue, where they treated Champ's wounds and brought him back to health, thanks to a grant from the NAVS Sanctuary Fund. Champ is currently on the mend and waiting for his forever home.
Regi is a rhesus macaque who was subjected to invasive neuroscience experiments before finding permanent sanctuary at Mindy's Memory Primate Sanctuary in Newcastle, OK. Despite a life spent inside laboratory cages, Regi is loving and nurturing to his enclosure mate Lucy. A NAVS Sanctuary Fund grant will help Mindy's Memory prepare for the cold winter months.
North Star Animal Rescue (NSAR) – the only San Francisco Bay-area organization dedicated to the welfare of companion rodents – recently took in hundreds of owner-surrendered rats. With a NAVS Sanctuary Fund grant, NSAR provided these rats with clean habitats, proper nutrition, and medical treatment. While many of these rescued rats have already been adopted from NSAR, many more await their forever home.
Lisa was used for invasive research before retiring to her permanent sanctuary at Primarily Primates in San Antonio, TX. When it was discovered that Lisa had a complicated uterine tumor, a NAVS Sanctuary Fund grant purchased equipment that would greatly reduce the difficulty of Lisa's emergency hysterectomy.