Sanctuary Spotlight: The Center for Great Apes
September 20, 2022
|
News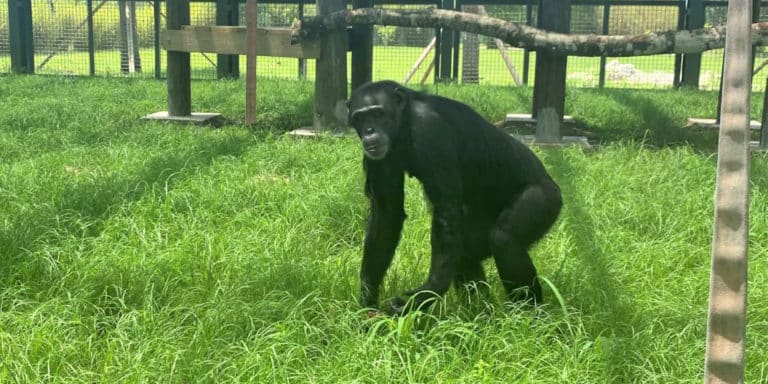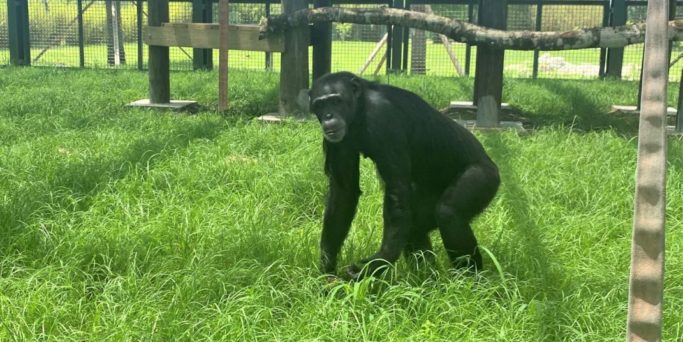 The abrupt closing of Wildlife Waystation in California in 2019 left more than 400 animals in need of finding new homes. This included more than 40 chimpanzees, many of whom had been used in biomedical research.
Many primate sanctuaries worked together to make sure every chimpanzee would have a new home. One of those sanctuaries, the Florida-based Center for Great Apes, worked tirelessly to quickly construct new living spaces for the eight chimpanzees that they took in from the Waystation. But the project was not inexpensive.
This past June, the NAVS Animal Sanctuary Assistance Program provided the Center for Great Apes with a grant to help cover the costs of general care, medical care, food and enrichment for the Wildlife Waystation chimpanzees. Sha Sha (pictured) is one of the Wildlife Waystation chimpanzees who enjoys her new outdoor space at the Center for Great Apes.
Thanks to the generosity of NAVS supporters like you, the Center for Great Apes can continue its important work, providing its residents with a permanent sanctuary and a life without the fear of exploitation, experimentation, abuse or neglect.