The Promise of Cell-Based Alternatives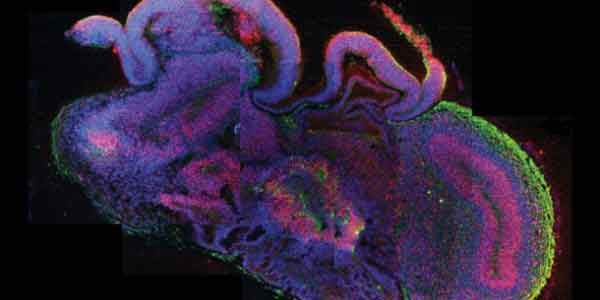 NAVS has long supported the Society for In Vitro Biology (SIVB), a professional organization focused on cell-based biological research and development and the significant application of these advancements to science and society. We are proud to provide regular grants in support of the SIVB's Student Initiative and In Vitro Animal Cell Sciences Activities at their annual meetings.
Earlier this month, NAVS and our affiliate, the International Foundation for Ethical Research (IFER), participated in the SIVB's 2020 World Congress on In Vitro Biology. While the meeting was scheduled to take place in San Diego, the COVID-19 pandemic led the event to be moved online and hosted in a virtual, pre-recorded format.
From the safety of their own homes, conference registrants were able to watch presentations from the invited speakers and authors of contributed papers, explore poster presentations, and ask questions of the presenters. The event provided valuable information about emerging in vitro technologies, many of which have the potential to reduce or replace the use of animals in science.
In addition to attending, NAVS and IFER representatives helped convene speakers for the scientific program.
NAVS Executive Director and IFER President Kenneth Kandaras co-convened a plenary session entitled "Bioethics and Public Policy for Benefits and Concerns in Plants and Animals." In this session, guest speaker Dr. David Resnik spoke about news and emerging issues regarding genetic engineering.
NAVS and IFER Science Advisor John Harbell, Ph.D., who also serves on the SIVB's board of directors, co-convened a session entitled "Emulating Human Liver in Preclinical Research and Regenerative Medicine." Speakers in this session discussed emerging approaches to address both the promise and challenges of developing physiologically functional 3D liver cell cultures.
Conference attendees were impressed by the wealth of information that was shared at the meeting. They were also inspired by the progress that is being made in the development of human-relevant in vitro models that have the potential to reduce and replace traditional animal models. NAVS and IFER are encouraged by the paradigm shift that is taking place and were honored to play important roles in bringing this information to SIVB attendees.
Help NAVS continue supporting smarter science that advances discovery, innovation and human-relevant solutions without the use of harmful, flawed and costly animal experiments by donating today.